Author Spotlight: Naomi Milliner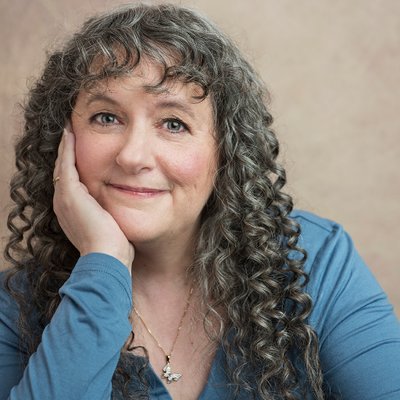 April 26, 2019
We are excited to feature MG author Naomi Milliner and her debut book, SUPER JAKE AND THE KING OF CHAOS, illustrated by Erwin Madrid (Running Press Kids; pub date: May 7, 2019).
Enter to win a copy!
cover illustration ©Erwin Madrid
Tell us about yourself and how you came to write for kids.
Well, I was too short to play basketball; too uncoordinated to be a ballerina; too squeamish to be a surgeon; and too self-conscious to be an actress. Besides, everyone knows what an easy, lucrative and glamorous career writing children's books is!
Okay, the truth is I've always loved writing: short stories, bad poetry, plays, screenplays… when I became a mom, I discovered writing for children was my sweet spot.
Congrats on your book, SUPER JAKE AND THE KING OF CHAOS. Tell us about it and what inspired you.
Thanks so much! My novel, which is thematically similar to RULES and WONDER, is about 11-year-old Ethan, an aspiring magician with 2 younger brothers, the youngest of whom (Jake) is severely brain-damaged. Although Ethan is devoted to Jake, sometimes it's hard to believe in magic when his brother can't walk, talk, or even reach out.
SUPER JAKE was inspired by the the youngest of my three sons: the original Super Jake. Due to an amniocentesis gone catastrophically wrong, Jake was born with severe brain damage. We were told he was blind and deaf, and that "babies like him didn't make it past their first birthday." Luckily, it turned out none of that was true. It is true that Jake had many limitations; but the love and joy he gave was without limits. A few weeks after he died at 28 months, I wrote the first draft – for three reasons:
So his brothers (7 and 11 at the time) would remember him;
because, as a writer, capturing his life on paper was the best coping mechanism I knew; and i
f it ever did get published, other people could read about Jake and discover how special he was… and together, perhaps he and I might foster a little more compassion and understanding.
Was your road to publication long and windy, short and sweet, or something in between?
Considering the first draft was written in 2003…. I think you have your answer. ☺
What projects are you working on now?
I have completed a middle grade book about a girl named Daisy and her misadventures, and a YA SISTERHOOD OF THE TRAVELING PANTS wannabe. I'm also itching to return to my screenwriting roots and work on a rom-com I've been thinking about for awhile now. It will star Tom Hiddleston (he just doesn't know it. Yet.)
Favorite classic MG novels?
LITTLE WOMEN, THE GIVER, TOM SAWYER.
Favorite recent ones?
If I listed all the outstanding 2019 middle grade debuts, we would run out of space! I will settle for giving a shout-out for a few that made me smile and cry, since that's what I hope SUPER JAKE does, too: PLANET EARTH IS BLUE by Nicole Panteleakos; THE MIRACULOUS by Jess Redman; CATERPILLAR SUMMER by Gillian McDunn; THE SIMPLE ART OF FLYING by Cory Leonardo; and ALL OF ME by Chris Baron.
What advice would you give to aspiring authors?
A) Join SCBWI and go to conferences whenever, and wherever, you can.
B) Join, or form, a critique group.
C) Enter as many Pitch Wars contests as you can.
D) Read. Read. Read.
E) Find a rich spouse, patron or friend to support you, or buy a lot of Lottery tickets.
But, most of all:
F) Don't. Give. Up.
What is one thing most people don't know about you?
I am obsessed with Mah Jongg. Also word games on my phone. And Food Network.
Where can people find you online?
You can find me:
On Twitter: @NaomiMilliner
My blog: naomimilliner.wordpress.com (you can also read more about Jake, and Jake's Garden, there).
Naomi is a long-time member of SCBWI, and has served on the Women's National Book Association's Great Group Reads Committee since 2009. She lives in Maryland with her husband, sons, and two ridiculous cats.
I am gratefully repped by Liza Fleissig of Liza Royce Agency.
a Rafflecopter giveaway