Kidlit Birthday Bash Day 2: All About Craft
Welcome to Day 2 of the Kidlit411 Birthday Bash Giveaway!
Today's prizes are all about improving your writing and illustration craft.
This is the second of our three day giveaway:
TODAY, Jan. 6, ALL ABOUT CRAFT - giving away classes and critiques
You may enter into any and all of the giveaways. All giveaways end at noon, EST, Jan. 15, 2015.
Bonus for Facebook members: Today we provide discount codes for our Facebook group members for Prizes 1 & 3, so be sure to join our Kidlit 411 Facebook group to access those codes.
We are lucky to have these giveaways due to the incredible generosity of our kidlit community, so if you happen upon these people elsewhere on the internet, please be sure to thank them!
TODAY'S GIVEAWAYS
PRIZE 1: The Craft of Writing Picture Books: Two 20 minute Critiques from Sudipta Bardhan-Quallen and a Discount Code for all FB members for her PB writing course, PICTURE BOOK A TO ZS: CHARACTER BUILDING IN PICTURE BOOKS
Picture book author Sudipta Bardhan-Quallen was featured in our Author Spotlight in September 2014.
She is the founder of Kidlit Writing School and an award-winning author whose books include DUCK DUCK MOOSE, TYRANNOSAURUS WRECKS, ORANGUTANGLED, and over thirty more books. Her website is WWW.SUDIPTA.COM and she blogs at WWW.NERDYCHICKSRULE.COM
.
She is giving away TWO twenty minute critiques by phone for a PB manuscript or the first ten pages of an MG manuscript.
a Rafflecopter giveaway
PRIZE 2:

The Craft of Writing Picture Books part 2

: Susanna Hill's Online Course MAKING PICTURE BOOK MAGIC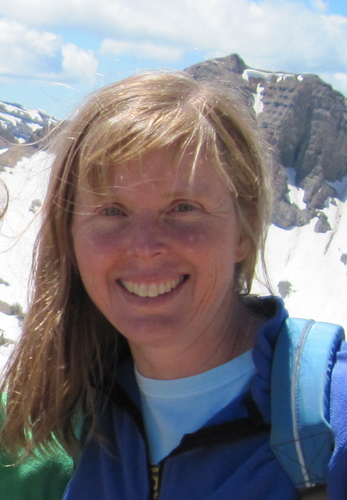 Susanna Leonard Hill is the award-winning author of nearly a dozen picture books, including PUNXUTAWNEY PHYLLIS (a Book List Children's Pick and Amelia Bloomer Project choice), NO SWORD FIGHTING IN THE HOUSE (a Junior Library Guild selection), CAN'T SLEEP WITHOUT SHEEP (a Children's Book of the Month), and NOT YET ROSE (a Gold Mom's Choice Award winner).

Susanna has generously donated her fabulous online course, Making Picture Book Magic for a May (or later) spot (the class is currently full until May). This award winning author also has a very informative and popular blog at http://susannahill.blogspot.com. Be sure to be on the lookout for her seasonal contests where you can win fantastic prizes! And you can read a fabulous review of her class by KidLit411 editor Sylvia Liu.
a Rafflecopter giveaway
PRIZE 3:
The Craft of Writing Middle Grade:
Discount Code for KidLit411 Facebook members for Emma Walton Hamilton's JUST WRITE FOR MIDDLE GRADE COURSE
Children's author Emma Walton Hamilton's courses on writing picture books, middle grade, and YA, are among the best online writing courses available.
Emma Walton Hamilton is a best-selling children's book author, editor, and arts educator. With her mother, actress/author Julie Andrews, Emma has co-authored over twenty children's books, including THE VERY FAIRY PRINCESS SERIES. Kidlit411 featured her in the Author Spotlight in September 2014.
Kidlit411 editor Sylvia Liu took her 14-week course, Just Write for Middle Grade course and reviewed it on her blog: ". . . I basically took an in depth college-level course on novel writing. The amount of information that was packed into their course was staggering. The weekly lessons and assignments covered the gamut of writing chapter books and middle grade books (and any novel, really) from page 1 to The End and after."
Discount code: For our Facebook members, Emma is offering a 10% discount to her Just Write for Middle Grade course. To access the code, please join our Facebook group. This code is good until January 31, 2015.
PRIZE 4:

The Craft of Revision

: Line Notes and 30 Minute Phone Call with Editor Elizabeth Laws on a PB manuscript or 20 pages of an MG/YA manuscript
A self-described children's and young adult literature fanatic, Elizabeth Law has worked in the publishing field her whole life, first as an Editor at Viking Children's Books and Puffin Books, then later as Associate Publisher at Simon and Schuster Books for Young Readers and as Publisher at Egmont USA.
Currently working as a consultant to authors and editors, Elizabeth has edited 15 New York Times bestselling titles and many American Library Association Notable Books and Best Books for Young Adults Adults. Among the many authors she has edited and published are Adam Rapp, Allen Zadoff, Dan Gutman, Holly Black, Tony diTerlizzi, Andrew Clements, Malorie Blackman, Hilary Knight, G. Brian Karas, Micol Ostow, Ilsa J. Bick and Michael Grant.
The members of the Kidlit411 team personally recommend Elizabeth's top notched consultation services and featured her in an Editor Spotlight in September 2014. Be sure to check out the interview for her excellent submission advice. Her website is www.elawreads.com, and her blog contains invaluable advice.
Elizabeth is donating her time and expertise. She will review a PB manuscript or 20 pages of an MG/YA manuscript, provide line notes, and meet with you by phone for 30 minutes to go over your manuscript and answer any questions you may have about the
business, including questions about agents, submissions, and more.
a Rafflecopter giveaway
PRIZE 5:

The Craft of Illustration

: Will Terry & Jake Parker's ILLUSTRATING CHILDREN'S BOOKS ($300 value)
Author-illustrator Will Terry is known in the kidlit community for his vibrant illustrations and the education he provides on his blog, YouTube videos, and online classes (Folio Academy and The School of Visual Storytelling, or SVS). He was featured in our Author-Illustrator Spotlight in April 2014.
© Will Terry
Together with Jake Parker, illustrator, animation designer and comic artist, the SVS is launching a comprehensive illustration course, Illustrating Children's Books,

beginning on January 6 and running through March.
This professional level online class has two parts. Part 1 (Creating the Artwork) will cover the development of content. It does not focus on mediums, but will teach the decision making process (creating characters, designing the illustration, POV, developing mood, unity of background, thumbnails, roughs, etc.). Part 2 (Business and Marketing) covers the business side of illustration, from submitting to marketing to making dummies to negotiating contracts. A 200 page PDF accompanies this course along with a 20 page assignment workbook.
Will and Jake have generously donated this course, a $300 value. This is not the live course (which is sold out), but the recorded online version, which will be made available after each live class.
a Rafflecopter giveaway
Are you excited to improve your craft? If you aren't lucky enough to win one of these prizes, please check out the amazing courses and services featured here.